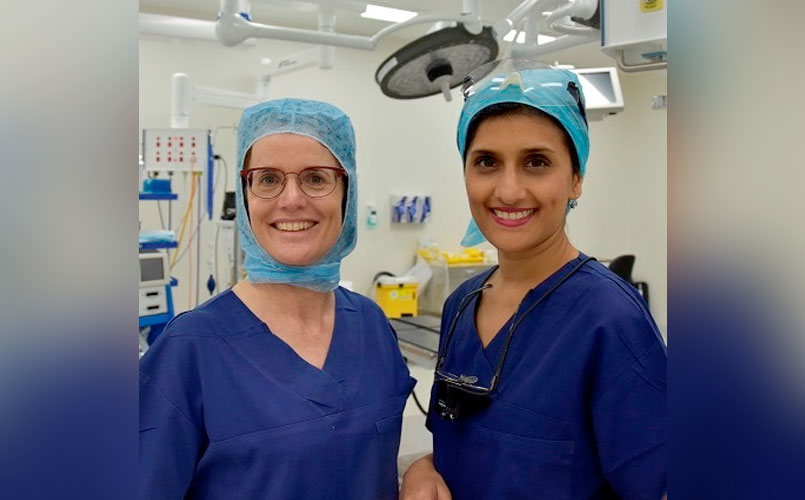 Sep
25
2016
San Health Professionals Dr. Payal Mukherjee and Dr. Michelle Atkinson have both been awarded scholarships to be a part of an intensive 12 month training program byWomen in Leadership Australia providing formal leadership coaching.
Dr. Mukherjee who is the founder of the Sydney ENT, Hearing and Balance Centre at the San, says the training has already started to make an impact.
"As a surgeon and educator at the San and at Sydney University, I am faced with many leadership challenges every day.
So far, the program has not only helped me develop insight into my own strengths and weaknesses as a leader, but it has also allowed me to form a great network of amazing women."
Throughout the program, learning outcomes are related back to the day-to-day realities and challenges of their respective positions.
San Orthopaedic Surgeon Dr. Michelle Atkinson says it allows her to interact with women from across many areas including defence, finance, health and mining but it will help her own field of Orthopaedics.