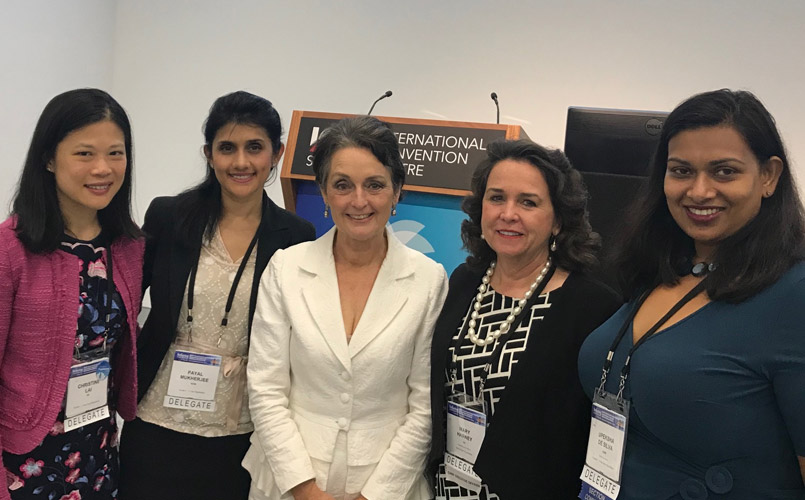 May
18
2018
A. Prof Mukherjee organised and chaired a panel session (an inaugural session on domestic violence). Invited speaker was Dr Angela Jay and panelists Secretary of health Elizabeth Koff, Executive Ambassador Catalyst Australia Troy Roderick, Inspector Sean Mcdermott (NSW Police Force), Dr Barbara Bass (President of the American College of Surgeons) and Prof Spencer Beasley (most recent Vice President of RACS). The session was co-chaired by A. Prof Mukherjee and Dr John Crozier discussing trauma caused by domestic violence in our society and amongst doctors.
People in the photograph from left to right (Dr Christine Lai: chair women in surgery, myself deputy chair of RACS, NSW, Ministery Pru Goward, Mary Harney CEO RACS, Dr Upeksha Desilva (committee member RACS NSW committee and also convenor of session))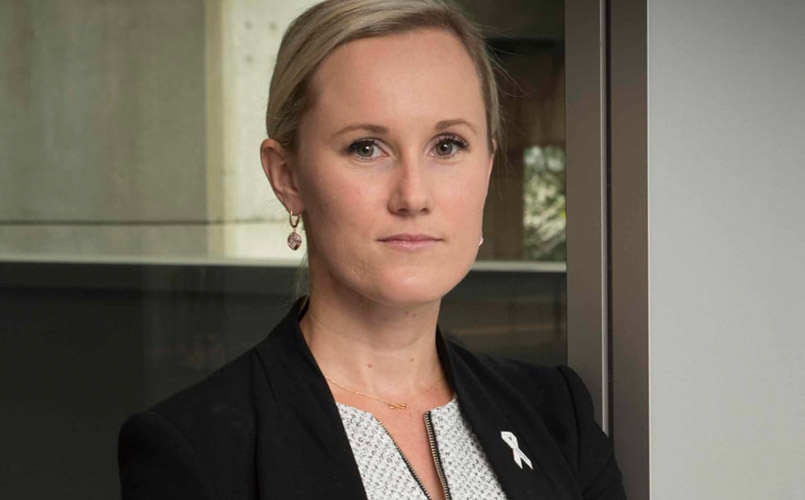 Article: The Sydney Morning Herald
'I couldn't show weakness': Stabbed 11 times, this trainee doctor worked on
Four weeks after being viciously stabbed 11 times by her ex-boyfriend, a Tinder romance turned ugly, trainee obstetrician Angela Jay returned to work. Dr Jay was determined not to look weak to her colleagues. "As a blossoming surgeon, I couldn't show weakness," she said. Dr Angela Jay tried to hide her emotions after the attack.
READ FULL ARTICLE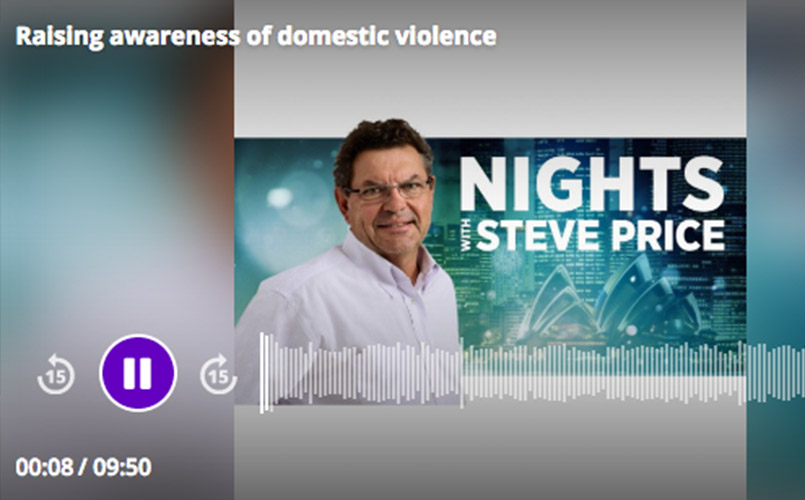 Raising awareness of domestic violence
A.Prof Payal Mukherjee, ENT surgeon with the Sydney Adventist Hospital talks domestic violence awareness from a medical perspective.
LISTEN TO PODCAST