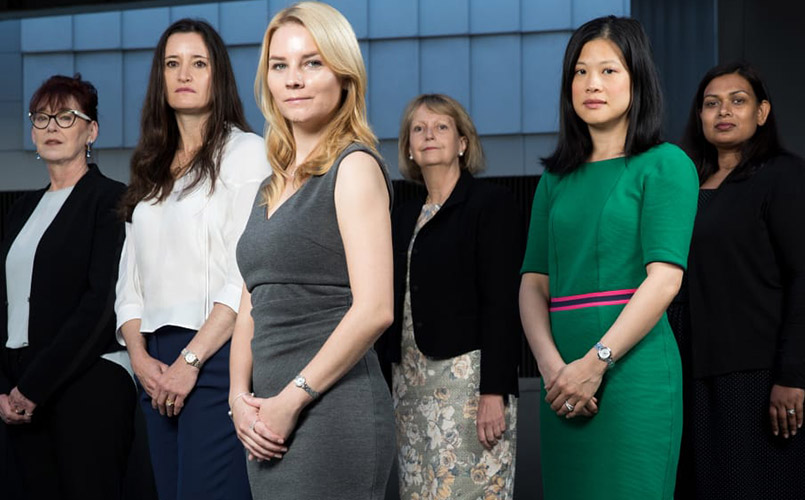 May
18
2018
Women account for just 12 per cent of all surgeons in Australia
A "hidden curriculum" that discouraged women from pursuing the male-dominated profession, and a lack of female role models could be depriving the surgical profession from some of the best and brightest young medical minds, Ms McLain's research suggests.
A. Prof Mukherjee is proud to have supervised and mentored her medical student Sarah McLain during this talk.
Medical student Sarah McLain, front, with surgeons and fellows of the Royal Australasian College of Surgeons, Dr Kerin Fielding, Dr Michelle Locke, Dr Marianne Vonau, Dr Christine Lai, and Dr Pecky De Silva. 
Photo: Janie Barrett
Article: The Sydney Morning Herald
READ FULL ARTICLE