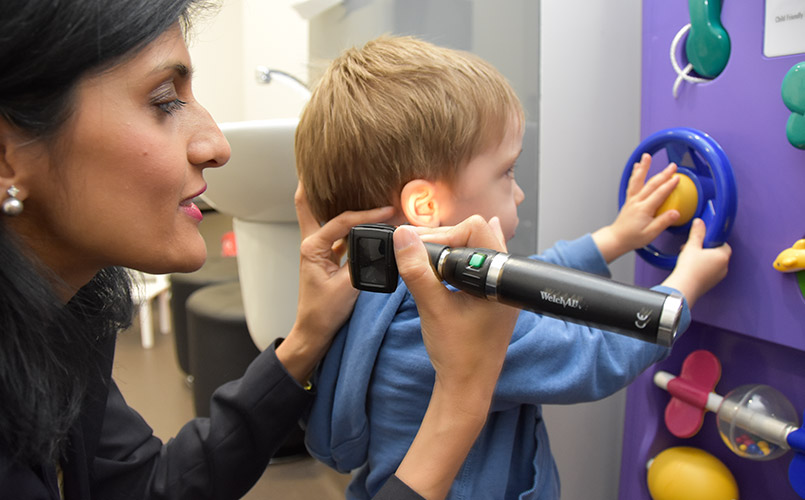 Oct
26
2017
For West Pennant Hills mum Simone normal cheeky backchat from her 2 year old son Conner was never an issue. But she almost wished it was.
As a health professional Simone was worried that what might look like just good manners could be something else, and an assessment at the San's Hearing and Balance Centre soon confirmed her fears.
"Glue in Conner's ear resulted in a mild hearing problem that might have been responsible for delaying his language skills so surgery was needed" according to San Ear Nose and Throat Surgeon A/Prof Payal Mukherjee.
Conner then started therapy with San Speech Pathologist Jayne Reid.
"Communication difficulties can have major flow-on-effects, limiting ability to make choices, interact socially, communicate basic needs…it can isolate people from the world" said Jayne.
"With early therapy and effective support from a family however, the future can be turned around."
Conner's mother is relieved."After grommets and once his speech therapy started he really improved. My husband and I are really happy with the outcome…and there's plenty of backchat!"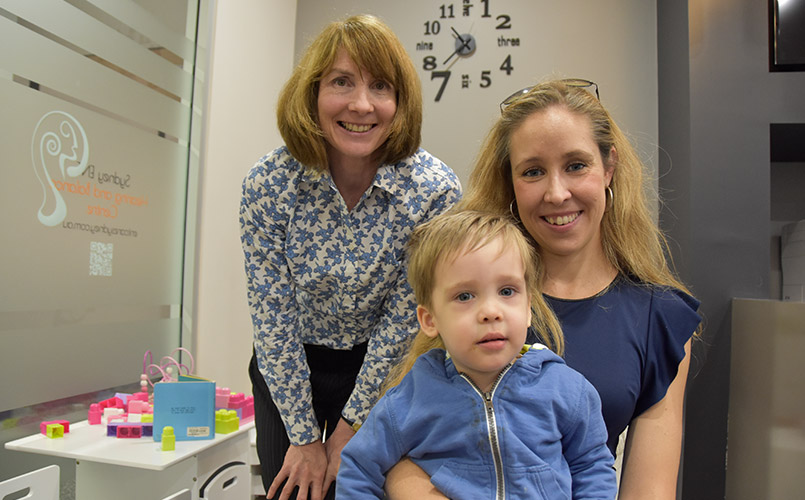 Jayne Reid with Simone and Conner