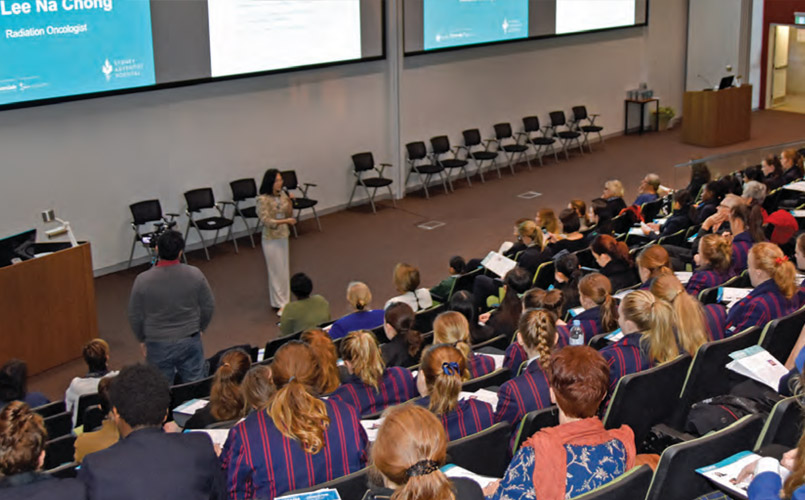 Nov
15
2017
STEMM Seminar (Science, Information Technology, Engineering, Medicine & Maths)
Over 250 female year 10 students heard the secrets to success first hand from some of Australia's highest achieving women in the fields of science, information technology, engineering, medicine and maths (STEMM) during an inspiring free seminar at the San in July 2017. Held to help students about to choose career defining school subjects, 11 of the Hospital's female professionals shared rare insights and highlights from their lives, hoping to inspire young women to consider careers in what are often male dominated industries.
Attendees included students from more than 20 high schools in the Hornsby, Ku-ring gai and Hills areas.
Female surgeons inspiring students to be bold for change
International Women's Day on March 8 2017 promoted education and mentoring for young women with a theme 'Be Bold for Change'. To this end, San female
surgeons Dr Michelle Atkinson (Orthopaedics) and Dr Payal Mukherjee (ENT) invited local Year 11 students from Abbotsleigh to experience first-hand life as a doctor in their rooms and in an operating theatre. The doctors wanted to encourage more young women choosing medicine as a career to then go into surgery by providing what they hoped to be a life-changing experience at the San.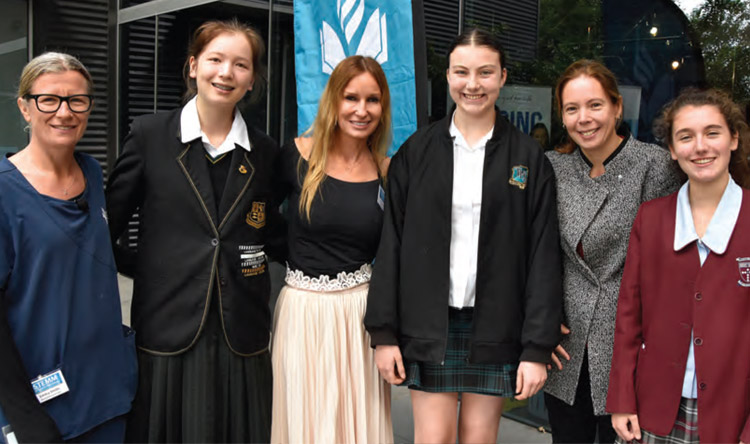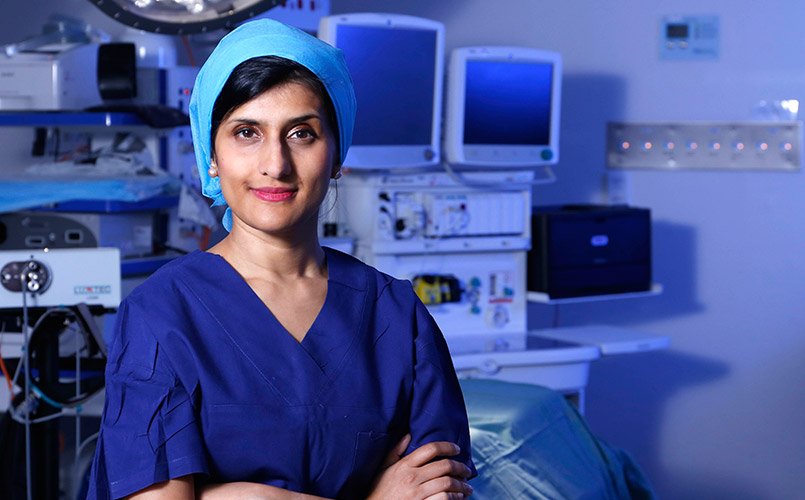 "My father instilled in me that, unlike monetary wealth, education is the wealth in life that circumstances cannot take away – that's why I value it so much.
My grandmother particularly inspired me to value justice and equality for all human beings regardless of gender or race or circumstance. These values have made me appreciate every opportunity I've had including contributing to The Royal Australasian College of Surgeons executive state committee, undertaking a scholarship with the Women in Leadership Australia, and doing advanced speciality skills fellowship in the UK with one of the world's masters in my field.
These values have driven me to establish the centre here at the San so different specialists can work closely together enhancing communication, information exchange, and better research."
Associate Professor Payal Mukherjee
Adult and Paediatric ENT Surgeon
MBBS, FRACS, MS, PhD Candidate
Founder Sydney ENT, Hearing and Balance Centre