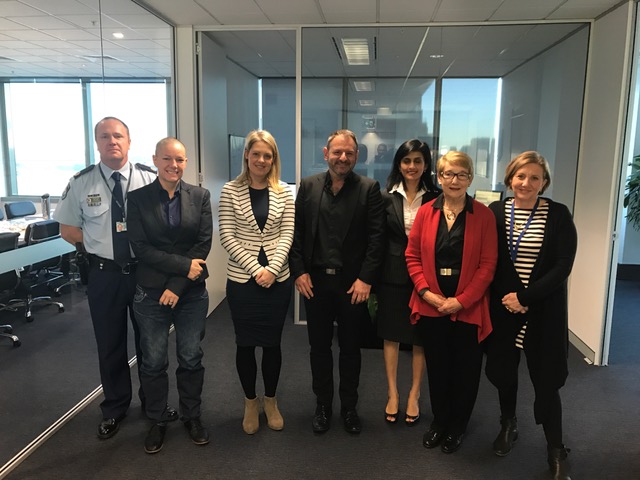 Aug
08
2017
The NSW State Committee is proud to share news about a round table event that was organised as part of our ongoing work and advocacy on Domestic Violence. It was a pleasure to chair the event which was received with much collaborative enthusiasm from all stakeholders who attended.
Representatives from the NSW Ministry for Women, NSW Police, Australia's National Research Organisation for Women's Safety (ANROWS), George's Institute, Journalists from Women's Agenda, Dean of Medical School from the University of Sydney, Domestic Violence NSW, College of Psychiatry, College of GP's and of course our own Dr John Crozier (RACS Federal trauma chair) and Dr Raffi Qasabian (RACS NSW State Chair) attended. The aim was to focus on how RACS could facilitate a collaborative health response to address better data collection and education of Fellows, Trainees and medical students in this area.
The reason this affects us as Fellows is the significant burden of disease on women's health that this epidemic brings, and which we come face to face with in our medical practices but perhaps are not all aware of its public health impact. Data collected by ANROWS shows that domestic violence contributes an estimated 5.1 per cent to the disease burden in Australian Women aged 18-44 years which places its burden higher than any other risk factor in women aged 18-44 years including other well known risk factors like tobacco, high cholesterol or illicit drug use. It is estimated to contribute 5 times more to the burden of disease amongst Indigenous than non-Indigenous women. For more information see link below:
http://anrows.org.au/publications/compass-0/preventable-burden-measuring-and-addressing-the-prevalence-and-health-impacts
There have already been some immediate outcomes from this round table, which include the University of Sydney showing leadership and initiative to introduce domestic violence education content in the undergraduate medical course, projects with similar goals at a hospital level aimed at our trainees and projects to work collaboratively with other medical colleges to streamline training so doctors are better able to screen and risk assess when dealing with victims. Collaboration will also enable a higher quality and more streamlined data collection. Along with Dr John Crozier and Dr Upeksha Desilva, I also met with Minister Pru Goward following the round table along with her representatives who attended our college event to discuss further steps and our support of the government's blue-print released to devote resources into this area.
We aim to organise a further round-table later this year, to incorporate a larger representation of other medical colleges and health stakeholders and look forward to reporting further progress to our Fellows.